A refuge of relaxation with a sense of community at its core.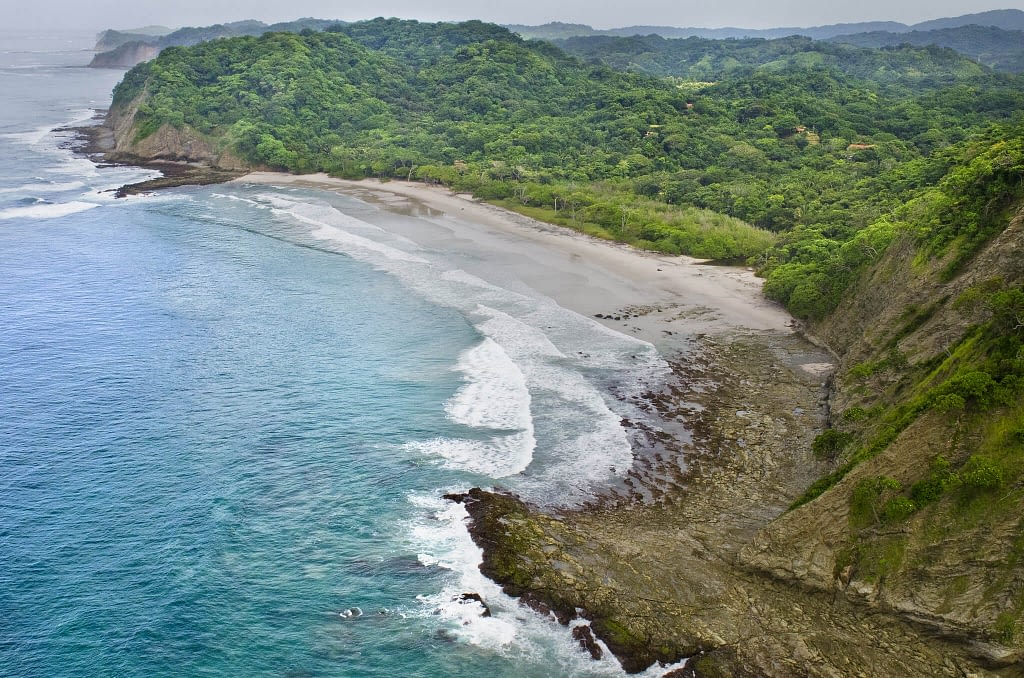 An area of true Pura Vida that draws travelers from around the world.
Hacienda Barrigona is located 30 minutes from the town of Nosara, within the beautiful province of Guanacaste in the Nicoya Peninsula. Nicoya is regarded as one of the world's Blue Zones, where life expectancies of residents tend to surpass 100 years of age.
Water sources enriched with calcium and magnesium, diets composed of natural locally harvested foods, and a strong sense of community are a few of the secrets these residents follow to live happy, healthy and long lives.
This is a place where you can detach yourself from everyday life and become totally immersed in the natural beauty of Costa Rica.
Nature, the Primary Amenity
Camouflaged in every sense of the word.
Here, we invite a community of like-minded travelers to this sanctuary of serenity that allows for the space to think, create, find peace or just be present. It is the perfect setting where you can truly disconnect from the digital world and the distractions of everyday living.
With only 10 individual rooms, Hacienda Barrigona isn't focused on luxury inside, but instead on the breathtaking 360-degree natural setting that surrounds it. In your private, yet simple rooms you will be focused completely on being immersed in a 500-acre nature lover's playground. Being in an secluded location means we have also thoughtfully packaged our accommodations with three communal meals daily.
Experiences that bring people together.
Adventure is plentiful here, with networks of trails to discover, pristine waves for surfing and long sun-filled days fishing or diving off Barrigona Beach. Imagine a Hatha class on the outdoor yoga decks in the tropical breeze or an afternoon of stand up paddle boarding through the Mangroves.
"We have created an ideal place for people to connect with one another"
A community has a powerful ability to create a sense of belonging, with the closeness of neighbours and friends, and opportunities to create lifelong memories together. Hacienda Barrigona embodies the spirit of a village in an intimate and welcoming way.
Host personalized retreats and events for up to 20 guests staying at the villas (or up to 100 visitors). An ideal place for a corporate event, team building seminar, yoga retreat, or artist's camp.
Whether it's a wedding, honeymoon, birthday party, corporate dinner, reunion, anniversary or any other moment worth celebrating, we can help you plan a spectacular private event. Our event spaces are nestled in the jungle with stunning ocean views and are available for daily events or longer getaways.
Recognized as one of the 35 Most Unique Wedding Venues in the World!
We are experts in unforgettable, truly bespoke bridal experiences. We would be delighted to accommodate you and your closest family and friends.
Our friends are our best storytellers! Share your favorite moments using the hashtag #HaciendaBarrigona